The Valley Baseball League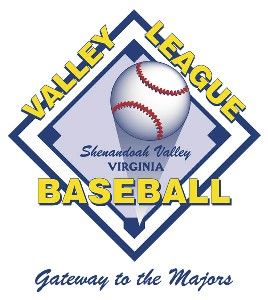 A History Of The Valley Baseball League
The Valley League was founded May 15, 1897, in Edinburg, Va. and included charter members Winchester, Woodstock, Strasburg, Front Royal, and Edinburg.
It evolved in the early years from a Class D minor league to an NCAA-sanctioned league in 1961 operating under NCAA rules. The league adopted wooden bats in 1993. Each team plays a 42-game schedule June through August concluding with a top-eight-team play-off to determine the Lineweaver Cup Championship.
The VBL is funded in part by a grant from Major League Baseball and is a member of the National Alliance of College Summer Baseball, a national affiliation of 13 collegiate summer leagues. The Valley League has produced well over 1,100 professional baseball players, including a record 79 former players drafted in the 2008 Major League Baseball First-Year Player Draft. In 2015 30 Valley League alumni were playing in the Major Leagues and 15 alumni were either playing or serving in a executive capacity in 2014 with one of the MLB Post Season teams. In 2015, 46 curent players or alumni were drafted and in 2017, 44 were drafted.
In 2011, the VBL transitioned to not-for-profit status. All teams as well as the League are now not-for-profit organizations supported by numerous volunteers. The Valley League name is derived from the beautiful Shenandoah Valley, which is nestled between the Blue Ridge Mountains to the east and the Allegheny Mountains to the west in Virginia and West Virginia; a short drive from Washington D.C.
The league consists of 11 teams playing a two division format for 2017. Current franchises include Covington Lumberjacks, Harrisonburg Turks, New Market Rebels, Staunton Braves, Waynesboro Generals, Charlottesville Tom Sox, Front Royal Cardinals, Purcellville Canons, Strasburg Express, Winchester Royals and Woodstock River Bandits.
Each team will play a 42-game schedule beginning June 1, with playoffs starting in the last week of July and extending into early August. Last possible date for play is August 9.
Valley Baseball League Discrimination Policy
The Valley Baseball League will not tolerate discrimination on the basis of race, religion, color, national origin, age, sex, sexual orientation, marital status, citizenship, military or veteran status. They VBL supports all of our teams in addressing these issues at their individual ballparks.